AFFILIATE MEMBERS
Since CAI was founded in 1996, we have delivered nearly a billion dollars in services for hundreds of clients across thousands of projects globally. With offices in the US, Canada, Australia, Netherlands, Korea, Switzerland, Ireland, Italy, China, Singapore, and Malaysia, we have built an international team of over 600 professionals providing local support from a global company. Our engineering, technical, and consulting services are fashioned to deliver mission critical facilities with a high level of performance and reliability. When operational readiness and startup are critical, CAI delivers to a higher standard.

INTERPHEX is the leading annual industry event dedicated to showcasing pharmaceutical and biopharmaceutical innovation, technology and knowledge. It brings over 12,000 global pharmaceutical and biotechnology professionals together with 600+ suppliers via 300,000sf of event space through a unique combination of exhibition, education, workshops, partnering opportunities, and networking events. INTERPHEX offers annual national and international industry events and educational opportunities around the world. IPX Blog continues the learning beyond the show floor.

Founded in 1993, MasterControl Inc. creates software solutions that enable life science and other regulated companies to deliver life-improving products to more people sooner. MasterControl's integrated solutions accelerate ROI and increase efficiencies by automating and securely managing critical business processes throughout the entire product lifecycle. More than 1,000 companies worldwide, ranging in size from five employees to tens of thousands, rely on MasterControl cloud solutions to automate processes for new product development, clinical, regulatory, quality management, supplier management, manufacturing and post-market surveillance. MasterControl solutions are well-known for being scalable, easy to implement, easy to validate and easy to use.
Masy Bioservices' integrated suite of metrology, qualification, biorepository storage, monitoring systems, and equipment rental and sales helps life science companies improve quality and accuracy — from ensuring the accuracy of primary standards and measurement instrumentation, through qualifying laboratory equipment and environmental chambers, to secure storage of samples and finished products. Masy is your comprehensive partner for cGMP services.

Paymerang's award-winning electronic payables solution provides a simple and secure way to pay vendors. Paymerang does all the work—from vendor enablement and payment processing to transaction reconcilement dash—saving clients hundreds of hours each year and reducing fraud risk. We process billions in payments annually for clients around the country in education, finance, construction, hospitality, media and beyond. Our payment network spans 200,000+ suppliers from coast to coast, with 75% receiving electronic payments over traditional checks. In addition to the significant efficiency and security gains, clients enjoy Paymerang's lucrative cash back rebates. Turn Accounts Payable into a profit center with Paymerang!

With a history of 75 years, NAMICOS is a Japan's leading provider of pharmaceutical packaging solutions. The high-quality products and services provided by NAMICOS are supported by expertise, technologies, and deep and extensive experiences that have been acquired over many years. NAMICOS stands by its customers, and is well ready to respond to their various problems and challenges they may face through all stages of product-life cycles from designing, development, and to commercialization.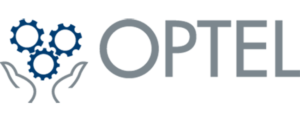 Founded in 1989, OPTEL is now a multinational, leading global provider of traceability systems practicing responsible human capitalism. The company's mission is to use its innovative technologies to help create a better world. Namely, its renowned solutions ensure the quality of consumer health products and help stop counterfeiting of pharmaceuticals and medical devices throughout the world. Through advanced characterization and cutting-edge algorithms ─ now all connected through the Internet of Things ─ OPTEL's expert traceability solutions will allow diverse industries to measure, inspect, control and track a wide range of elements to improve product quality and make better use of resources. Based in Canada with additional facilities in Ireland, India, and Brazil, as well as employees worldwide, OPTEL has expanded significantly in the past few years in order to meet growing industry needs and to support its humanitarian values. OPTEL is also a Certified B Corporation.
PQE Group is a ISO 9001 certified technology solutions and compliance consulting services company with global capabilities deliverable throughout the entire product quality life cycle, allowing us to offer services at a very competitive price. Our broad service portfolio, extensive experience, effective project management, and exceptional cost effectiveness, have already proven to be a winning combination for global corporations, as well as small and medium sized companies.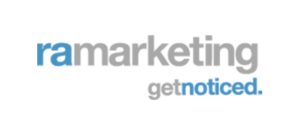 ramarketing is an international pharmaceutical content, digital and design agency dedicated to helping ambitious contract service companies raise their profiles, enhance market presence and generate leads. From CROs, CMOs and CDMOs, to contract packaging and tech companies, ramarketing works with life science companies in Europe, North America and Asia, helping them to get noticed.
SCORR Marketing is a full-service, global marketing and communications firm specialized in the health sciences, with clients spanning the drug development continuum from discovery through commercialization. SCORR is dedicated to achieving results for its global clients by combining strategy and creativity. SCORR has locations across North America and Europe.

SafeBridge Consultants ("SafeBridge") is the premier resource for high-level safety, health and environmental support to the pharmaceutical and biotechnology industry. SafeBridge is comprised of industry leaders in toxicology, analytical chemistry and industrial hygiene. Since 1998 SafeBridge has developed the "brand name" in the pharmaceutical industry as a leader in the field of advanced worker protection programs for potent API and product handling. SafeBridge has locations in Mountain View, California, New York City and Liverpool, England.
Founded in 2015, Skyland Analytics helps life science companies – and their CMOs – streamline drug product and process data management by offering cloud-based software solutions that ensure Part 11-compliant data transparency and integrity throughout the product lifecycle and supply chain. Skyland PIMS™ is the first purpose-built, easily validatable manufacturing informatics solution for product, process, patient and batch data management, analytics and CPV reporting. PIMS workspace is licensed by drug product with unlimited user seats, thereby improving visibility, productivity and collaboration throughout internal and external operating teams. Our core team developed the very first informatics and data analytics software for drug manufacturers, BIOVIA'S Discoverant, and now brings new functionality to the cloud. With deep expertise in manufacturing, IT systems, data analytics, product quality and manufacturing intellectual property, Skyland is uniquely positioned to support emerging and global companies seeking to enhance product quality and process analysis, and manage data across global manufacturing networks.

TraceLink protects patients, enables health and ensures compliance for companies across the global Life Sciences supply network, including fifteen of the top-20 global pharmaceutical companies. Leading businesses trust the TraceLink Life Sciences Cloud, our Amazon AWS-based cloud application platform, to deliver complete global connectivity, visibility and traceability of pharmaceuticals from ingredient to patient. A single connection to the Life Sciences Cloud links a company to their complete supply and trade network, delivering the information, insight and collaboration needed to improve performance and reduce risk across global supply, manufacturing and distribution operations.
The TraceLink Life Sciences Cloud is used by businesses across the globe to meet strategic goals in ensuring global track and trace compliance, fighting drug counterfeiting, improving on-time and in-full delivery, protecting product quality and reducing operational cost.

Waters Corporation creates business advantages for laboratory-dependent organizations by delivering scientific innovation to enable customers to make significant advancements. Waters helps customers make profound discoveries, optimize laboratory operations, deliver product performance, and ensure regulatory compliance with a connected portfolio of separations and analytical science, laboratory informatics, mass spectrometry, as well as thermal analysis.
MEDIA PARTNERS

Contract Pharma is the international media source dedicated to pharmaceutical and biopharmaceutical outsourcing. We devote more coverage about contract services and outsourcing than any other media source. From drug development to manufacturing, Contract Pharma provides readers with current trends, business news, commentary and viewpoints from industry leaders. Industry professionals can access the print publication, online e-newsletter and contractpharma.com with a free subscription.
BioProcess International™ is a monthly, controlled-circulation magazine devoted to the development, scale-up, and manufacture of biotherapeutics and biodiagnostics. Each issue provides the global industrial biotherapeutic community with up-to-date, peer-reviewed information detailing the business, politics, ethics, applications, products, and services required to successfully drive biopharmaceuticals, vaccines, and biodiagnostics through the development and manufacturing process.

Drug Development & Delivery is a print publication and online content provider exclusively committed to advancing the applied science, technology, and related business practices of pharmaceutical and biological drug development, reporting on formulation design, bioavailability and solubility enhancement, drug delivery technologies, life cycle management, compound-enabling strategies, business development, outsourcing services, and partnerships and collaborations. Through insightful scientific, business, news, and technology-related formats, Drug Development & Delivery provides pharmaceutical professionals with practical solutions to the issues, opportunities, and challenges in the ever-evolving drug development communities.

Outsourced Pharma provides comprehensive analysis of global outsourcing, the biotechnology and pharmaceutical industries, and their intersection with the overall life sciences and health care markets. We provide readers with a deeper exploration and understanding of the relationships between service providers and their Bio and Pharma sponsors. Outsourced Pharma is part of the Life Science Connect media group, and also a sponsor of Outsourced Pharma West (and East) conferences.

Pharma Outsourcing is the journal dedicated to pharmaceutical and biopharmaceutical contract services. With regular sections on contract manufacturing, contract research, contract packaging, formulation/development services, contract analytical testing, APIs, stability testing, clinical research and other areas, we bring the most complete coverage of trends and issues in the industry.
Pharmaceutical Processing provides must-read content from the development stage through the commercial manufacturing process for today's industry professional. Daily, weekly, and monthly our editors deliver practical application information with comprehensive updates on trends, techniques, services, and new technologies that are available in the industry and will assist the professional in their day-to-day job functions and in-turn, help their companies bring new drugs to market faster, with greater efficiency and the highest quality.