AFFILIATE MEMBERS

Apprentice helps life science manufacturers get treatments to patients faster by providing one platform to turn molecules into medicine. Our Tempo Manufacturing Cloud lets you scale up and out with unprecedented speed and accuracy. From preclinical benchtop to large-scale commercial manufacturing, Tempo keeps your global teams connected, empowered, and in sync. With $140M in funding, a 12x growth rate, and 512% net customer retention, Apprentice is a trusted partner to modernize your operations and change the way drugs are made in your facility. Learn how leading companies like Catalent, Synthego, and Bristol Myers Squibb are using Tempo to scale from drug discovery to patient delivery faster at www.apprentice.io.
Since CAI was founded in 1996, we have delivered nearly a billion dollars in services for hundreds of clients across thousands of projects globally. With offices in the US, Canada, Australia, Netherlands, Korea, Switzerland, Ireland, Italy, China, Singapore, and Malaysia, we have built an international team of over 600 professionals providing local support from a global company. Our engineering, technical, and consulting services are fashioned to deliver mission critical facilities with a high level of performance and reliability. When operational readiness and startup are critical, CAI delivers to a higher standard.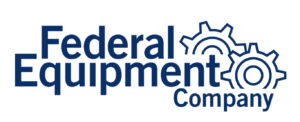 Federal Equipment Company is a reliable resource for pharmaceutical and biopharmaceutical processing and packaging equipment needs, with over 65 years of expertise working with manufacturers seeking to buy and sell used equipment. For companies with surplus equipment, Federal Equipment Company takes away all the headaches of asset management. We bring deep knowledge of equipment values, supporting accurate appraisals, and advise you on a range of options to optimize the value you recoup. We also offer cash liquidity and fast, expert removal of individual pieces to entire lines – protecting your facility. This activity with reputable companies gives us a continual on-hand inventory of reliable equipment manufactured by leading OEMs. Our market knowledge ensures you buy exactly what you need with fast turnaround. We also offer expert training and troubleshooting for solid dose equipment through our subsidiary Techceuticals and OEM and aftermarket pharmaceutical machinery parts through PharmParts.

INTERPHEX is the leading annual industry event dedicated to showcasing pharmaceutical and biopharmaceutical innovation, technology and knowledge. It brings over 12,000 global pharmaceutical and biotechnology professionals together with 600+ suppliers via 300,000sf of event space through a unique combination of exhibition, education, workshops, partnering opportunities, and networking events. INTERPHEX offers annual national and international industry events and educational opportunities around the world. IPX Blog continues the learning beyond the show floor.

Founded in 1993, MasterControl Inc. creates software solutions that enable life science and other regulated companies to deliver life-improving products to more people sooner. MasterControl's integrated solutions accelerate ROI and increase efficiencies by automating and securely managing critical business processes throughout the entire product lifecycle. More than 1,000 companies worldwide, ranging in size from five employees to tens of thousands, rely on MasterControl cloud solutions to automate processes for new product development, clinical, regulatory, quality management, supplier management, manufacturing and post-market surveillance. MasterControl solutions are well-known for being scalable, easy to implement, easy to validate and easy to use.

With a history of 75 years, NAMICOS is a Japan's leading provider of pharmaceutical packaging solutions. The high-quality products and services provided by NAMICOS are supported by expertise, technologies, and deep and extensive experiences that have been acquired over many years. NAMICOS stands by its customers, and is well ready to respond to their various problems and challenges they may face through all stages of product-life cycles from designing, development, and to commercialization.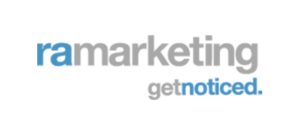 ramarketing is an international pharmaceutical content, digital and design agency dedicated to helping ambitious contract service companies raise their profiles, enhance market presence and generate leads. From CROs, CMOs and CDMOs, to contract packaging and tech companies, ramarketing works with life science companies in Europe, North America and Asia, helping them to get noticed.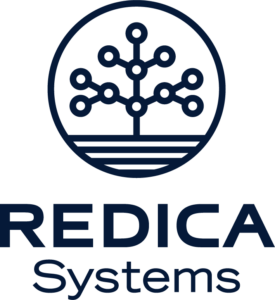 Redica Systems is a data analytics platform helping life sciences companies improve their quality and stay on top of evolving regulations. Our proprietary processes transform one of the industry's most complete data sets, aggregated from hundreds of health agencies and Freedom of Information Act (FOIA) sourcing, into meaningful answers and insights that reduce regulatory and compliance risk.
Redica Systems clients more effectively and efficiently manage their inspection preparation, monitor their supplier quality, and perform regulatory surveillance.
Founded in 2010, Redica Systems serves over 200 customers in the pharma, biopharma, medtech, medical device, and food and cosmetics industries, including 19 of the top 20 pharma companies and 9 of the 10 top medical devices companies.
SCORR Marketing is a full-service, global marketing and communications firm specialized in the health sciences, with clients spanning the drug development continuum from discovery through commercialization. SCORR is dedicated to achieving results for its global clients by combining strategy and creativity. SCORR has locations across North America and Europe.
Tomita Pharmaceutical Co., Ltd. is one of the leading manufacturers providing high quality inorganic chemicals for pharmaceutical, nutraceutical and other specialty fields in the world. As a manufacturer registered with FDA,  we supply various products that conform to the "Standard" of USP/NF/Ph.Eur./BP/JP/FCC which complies with cGMP and owns USDMFs. Our APIs have already recognized as an ultra-low impurity inorganic material in the US. Now, our brand-new excipient "FLORITE" will offer superior compressibility and liquid absorbency.

TraceLink protects patients, enables health and ensures compliance for companies across the global Life Sciences supply network, including fifteen of the top-20 global pharmaceutical companies. Leading businesses trust the TraceLink Life Sciences Cloud, our Amazon AWS-based cloud application platform, to deliver complete global connectivity, visibility and traceability of pharmaceuticals from ingredient to patient. A single connection to the Life Sciences Cloud links a company to their complete supply and trade network, delivering the information, insight and collaboration needed to improve performance and reduce risk across global supply, manufacturing and distribution operations.
The TraceLink Life Sciences Cloud is used by businesses across the globe to meet strategic goals in ensuring global track and trace compliance, fighting drug counterfeiting, improving on-time and in-full delivery, protecting product quality and reducing operational cost.
Vector Partners are talent acquisition experts, specialising in sustainable business growth for global science companies, with a deep knowledge of the contract outsourcing market. Whether you're looking for support with acquiring talent, outsourcing recruitment, or talent solutions, we can help. Together, we'll determine the blend of skills and competence your business requires, maximising every hire you make. We'll help you build the skilled workforce you need to bring ideas to life, drive business goals and take your company to the next level. Vector Partners adopts many of the same values as its CDMO customer base, adopting a highly customer-centric approach, driven by taking science to market faster and making an impact on the world. To find out how we can help you, please visit www.vectorpartnersta.com or contact neil.kelly@vectorpartnersta.com

Waters Corporation creates business advantages for laboratory-dependent organizations by delivering scientific innovation to enable customers to make significant advancements. Waters helps customers make profound discoveries, optimize laboratory operations, deliver product performance, and ensure regulatory compliance with a connected portfolio of separations and analytical science, laboratory informatics, mass spectrometry, as well as thermal analysis.
MEDIA PARTNERS

Contract Pharma is the international media source dedicated to pharmaceutical and biopharmaceutical outsourcing. We devote more coverage about contract services and outsourcing than any other media source. From drug development to manufacturing, Contract Pharma provides readers with current trends, business news, commentary and viewpoints from industry leaders. Industry professionals can access the print publication, online e-newsletter and contractpharma.com with a free subscription.
BioProcess International™ is a monthly, controlled-circulation magazine devoted to the development, scale-up, and manufacture of biotherapeutics and biodiagnostics. Each issue provides the global industrial biotherapeutic community with up-to-date, peer-reviewed information detailing the business, politics, ethics, applications, products, and services required to successfully drive biopharmaceuticals, vaccines, and biodiagnostics through the development and manufacturing process.

Drug Development & Delivery is a print publication and online content provider exclusively committed to advancing the applied science, technology, and related business practices of pharmaceutical and biological drug development, reporting on formulation design, bioavailability and solubility enhancement, drug delivery technologies, life cycle management, compound-enabling strategies, business development, outsourcing services, and partnerships and collaborations. Through insightful scientific, business, news, and technology-related formats, Drug Development & Delivery provides pharmaceutical professionals with practical solutions to the issues, opportunities, and challenges in the ever-evolving drug development communities.

Outsourced Pharma provides comprehensive analysis of global outsourcing, the biotechnology and pharmaceutical industries, and their intersection with the overall life sciences and health care markets. We provide readers with a deeper exploration and understanding of the relationships between service providers and their Bio and Pharma sponsors. Outsourced Pharma is part of the Life Science Connect media group, and also a sponsor of Outsourced Pharma West (and East) conferences.

Pharma Outsourcing is the journal dedicated to pharmaceutical and biopharmaceutical contract services. With regular sections on contract manufacturing, contract research, contract packaging, formulation/development services, contract analytical testing, APIs, stability testing, clinical research and other areas, we bring the most complete coverage of trends and issues in the industry.
Pharmaceutical Processing provides must-read content from the development stage through the commercial manufacturing process for today's industry professional. Daily, weekly, and monthly our editors deliver practical application information with comprehensive updates on trends, techniques, services, and new technologies that are available in the industry and will assist the professional in their day-to-day job functions and in-turn, help their companies bring new drugs to market faster, with greater efficiency and the highest quality.