OFFICERS
President
Gil Roth
Gil Roth is the founder and president of the Pharma & Biopharma Outsourcing Association (PBOA). In this role since 2014, he advocates for the regulatory, legislative, and general business interests of the CMO/CDMO sector. He has recruited many companies into the association, organized PBOA's various working groups and committees, helped negotiate industry user fee programs, testified to Congress on behalf of PBOA members, educated Congressional staff on this sector's role and interests, given presentations at FDA and other regulatory bodies, managed PBOA's annual membership conference, and more.
In 1999, he helped launch Contract Pharma, which swiftly became the premier magazine covering the pharma/biopharma outsourcing and contract services industry. He served as editor of Contract Pharma from October 1999 until February 2014, chronicling the evolution of the pharmaceutical outsourcing sector. He also helped build the magazine's annual Contracting & Outsourcing Conference & Exhibition into a top-tier event for both contract service providers and their clients.
In 2013, while reporting on an article about the Generic Drug User Fee Amendments (GDUFA), Mr. Roth had the idea to build a trade association for CMOs and CDMOs, in order to provide them with a voice in regulatory and legislative areas and to raise awareness of the pivotal role they play in healthcare. He stepped down from the editorship of Contract Pharma in February 2014 in order to take on the full-time job of launching the PBOA and building its roster of member companies.
Gil Roth received a B.A. from Hampshire College in 1993, and an M.A.L.A. from St. John's College (Annapolis, MD) in 1995. He was an associate editor and managing editor for several business-to-business magazines before becoming the founding editor of Contract Pharma, a role he held for nearly 15 years. He can be reached at gil.roth@pharma-bio.org.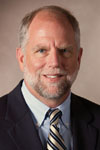 Peter Bigelow is the President of xCell Strategic Consulting, a consulting firm to the pharmaceutical industry. He recently served as Interim President of the Qualitest Pharma division of Endo Health Solutions, Inc. Prior to founding xCell, he served as the President of North America Commercial Operations at Patheon and also held the role of CEO.
He previously spent 14 years with Wyeth, where he was responsible for global supply of Wyeth's Consumer Healthcare products. He also held a variety of senior Engineering and Operations roles for the Prescription Drug side of the Wyeth business. Peter also spent 14 years at SmithKline Beecham (now GlaxoSmithKline) before joining Wyeth. His assignments included significant international project work in Europe and the Far East and operations experience with injectable product manufacturing.
Peter is a member of the International Leadership Forum of the ISPE and is a frequent speaker at Industry events. He serves on the board of IPS, a global engineering services company, and the Advisory Board of Tracelink, Inc. He has a BS in Mechanical Engineering from Villanova University and an MBA from Philadelphia University. Peter and his wife Lynn reside in Valley Forge, PA.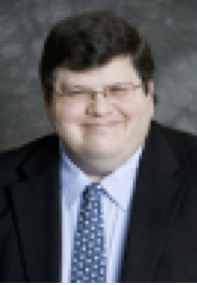 Cornell Stamoran serves as Vice President of Strategy for Catalent, Inc., the leading global provider of advanced delivery technologies and development solutions for drugs, biologics, and consumer health products. Mr. Stamoran leads Catalent's strategic planning and market intelligence efforts, as well as supporting its government affairs, investor relations, global M&A and technology innovation and acquisition activities. He also serves as a founding Director of Catalent's Applied Drug Delivery Institute. Cornell has spent more than 25 years engaged with the health care industry, including 23 years in advanced drug and biologic delivery and outsourcing. He currently serves on the Editorial Advisory Board of Drug Development and Delivery magazine; on several industry conference advisory teams; and on the steering committee for the Healthcare Institute of New Jersey.
Mr. Thorpe has over 35 years of professional experience in pharmaceutical operations, entrepreneurial initiatives and investment banking. Tom is currently the CEO of Afton Scientific, the parent of AnovaFill, a cGMP contract manufacturer of clinical and commercial sterile injectable drugs. Afton Scientific is also the world's premier provider of pre-sterilized (Ready-to-Fill®) vials and components for cGMP aseptic processing.
He is the former Chairman of the Virginia Biotechnology Association (Virginia Bio) a statewide organization that promotes the scientific, legislative and economic agenda of the life sciences industry in the Commonwealth of Virginia.
He holds a BS degree in Chemical Engineering from the University of Connecticut and an MBA from University of Virginia. Tom lives in Charlottesville with his wife and three daughters and still enjoys getting knocked around playing ice hockey and lacrosse.

TRUSTEES
Will Donovan is the VP of Quality for Kindeva Drug Delivery.  Kindeva delivers innovative drug delivery technology and has partnered with major pharmaceutical companies in both contract development and product manufacturing.  Will has been with Kindeva since its inception and brings to the company more than 25 years of experience in quality and regulatory leadership roles across the healthcare industry.  He holds a bachelor's degree in Chemical Engineering and an MBA.
Amar Karandikar
Vice President, Business Development
Piramal Pharma Solutions
Amar Karandikar BSc, MBA has 20+ years of experience in the food, agriculture commodity, chemical and pharma industry. He has worked in strategy, program management, procurement and sales and marketing across India, Africa, UK and the US. He is currently the VP of business development and leads the business development team in North America for their integrated CDMO services business at Piramal Pharma solutions.
Marie Keeley leads the BioPharma Solutions business for Baxter.  She has over 25 years' experience in the healthcare industry. Marie has been with Baxter for the past 15 years. Most recently, she lead the Global Anesthesia & Critical Care business. Throughout her career with Baxter, she has held leadership roles with increasing responsibilities, in sales, national accounts and business operations. Marie earned her bachelor's degree from Northern Illinois University, in addition to her MBA from Kellogg Graduate School of Management at Northwestern University.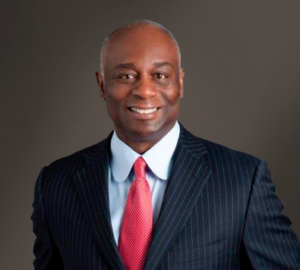 Andrew is an experienced healthcare leader, innovator and entrepreneur, who began his healthcare career in sales and marketing, including seven years at Pfizer. He has also held leadership roles at AmerisourceBergen and McKesson. Most recently Andrew was the CEO of CogxVision, a Carnegie Mellon University start-up company that applies artificial intelligence and machine learning to improve safety, outcomes, asset management and selling performance for the healthcare industry. Prior to his professional career, Andrew served in the U.S. Army where he received multiple accolades, including the Bronze Star for his combat experience in Iraq Desert Storm. Andrew holds an undergraduate degree from University of Southern Mississippi and participated in a MSBA graduate candidate degree program at Boston University in Heidelberg, Germany.
Chris Pierce
Director, Business Development, Spokane
Jubilant HollisterStier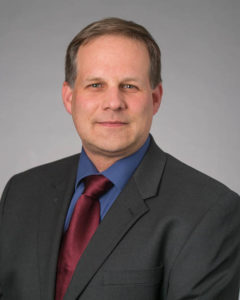 Mr. Pierce's responsibilities include the development of new business opportunities, the continuation of contract client relations and overseeing the business development and marketing departments. Mr. Pierce has held numerous positions within Jubilant HollisterStier; including Manager – QA Commercial, Manager – Regulatory Affairs CMO, Validation (Tech transfer/Project Management of early CMO projects), and Environmental Monitoring. He joined Jubilant HollisterStier in 2001, after previously working in retrovirus vaccine development in Seattle. He holds degrees in Microbiology and Cell/Molecular Biology from the University of Washington.

John Ross has more than 20 years' experience in the pharmaceutical industry across marketing and sales, manufacturing and distribution, global sourcing and supply chain. Prior to joining Mayne Pharma, Mr. Ross was a Principal at Tunnell Consulting a leading US biotech and pharmaceutical consulting organization. He has also held a number of leadership roles including Chief Operating Officer of Contract Pharmaceuticals Limited, a provider of outsourced third-party contract development, manufacturing and testing of pharmaceuticals. John joined Mayne Pharma in 2013 to head up the Metrics Contract Services division shortly after Mayne acquired Metrics.  Since then, Metrics has nearly tripled in revenue, doubled its headcount, and expanded its service offering to include global commercial supply.  Metrics was a founding member of PBOA and John was part of the inaugural Board of PBOA.  John became President of Mayne Pharma US four years ago adding US Quality, Operations and Supply Chain to his scope for Mayne Pharma.  John continues to lead the Metrics Contract Services division.