FOUNDING & SUSTAINING MEMBERS

Afton Scientific operates cGMP facilities designed and approved for the manufacture of aseptic and terminally sterilized parenteral drugs for clinical trials and commercial filings. Specializing in small batch parenterals, Afton has capabilities to formulate, sterilize, fill, label, serialize, and package batches from 100 – 40,000 units with fill volumes of <1mL – 100mL. Afton has a history of successful NDA and ANDA drug registrations and audits by the FDA, MHRA, and PMDA. Our experienced team works with clients from start to finish including assistance with process development up through regulatory filing and beyond. Our focus is always the success of your product. Afton is also the global leader in pre-sterilized (Ready-To-Fill®) vials, stoppers, and seals.

Avara is a contract manufacturing organization whose operations are built around the priorities and objectives of our clients. Our network of facilities offers manufacturing and packaging of drug product in oral solid dosage forms and liquid/lyophilized steriles. Each site is well proven through decades of large-scale commercial supply within the pharmaceutical industry, including a good understanding of challenging compounds and the demands of blockbuster product supply. Our facilities benefit from long-term retention of highly experienced personnel, providing deep technical knowledge and continuity all the way through the life of your project. They all operate in compliance with the highest quality standards and have strong records of successful client audits and regulatory authority inspections.

Cambrex is the small molecule company that provides drug substance, drug product and analytical services across the entire drug lifecycle. With over 35 years' experience and a growing team of more than 2,000 experts servicing our global clients from our sites in North America and Europe, we are tried and trusted in branded and generic markets for API and dosage form development and manufacturing.
Drug Substance: From laboratory to commercial supply, we're in a great position to offer you the very best in drug substance services.
Drug Product: Our capabilities and expertise include pre-formulation and clinical supply, tech transfer, process and pharmaceutical product development, formulation development, scale-up and validation, analytical method development, commercial manufacturing and packaging.
Analytical Services: Trust our analytical development and testing experts to rapidly advance your molecule for the greatest chance of success. Led by our broad experience and collaborative approach, we are committed to finding the shortest, most efficient path to success for our customers.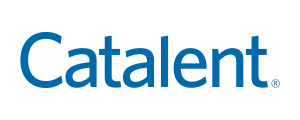 Catalent Pharma Solutions is the leading global provider of advanced delivery technologies and development solutions for drugs, biologics and consumer health products. With over 80 years serving the industry, Catalent has proven expertise in bringing more customer products to market faster, enhancing product performance and ensuring reliable clinical and commercial product supply. Catalent employs more than 10,000 people, including over 1,400 scientists, at more than 30 facilities across five continents and in fiscal 2017 generated $2 billion in annual revenue. Catalent is headquartered in Somerset, NJ.

INCOG BioPharma Services (Fishers, IN) offers development and manufacturing services to both early phase and late phase biopharmaceutical companies. The company's service offering includes filling drug product into vials, syringes, and cartridges. INCOG also offers support services to include formulation development, analytical development, stability testing and storage, and final inspection, labelling, packaging, and device assembly.

Jubilant HollisterStier Contract Manufacturing & Services is an integrated contract manufacturer of sterile injectables, ophthalmics, otics and sterile and non-sterile topicals and liquids. Our facilities in North America provide specialized manufacturing services for the pharmaceutical and biopharmaceutical industries. We provide a full range of support and services to streamline the manufacturing process such as on-site assistance from process qualifications through product release.
Kindeva Drug Delivery is a leading global contract development and manufacturing organization (CDMO) in the pharmaceutical industry. Kindeva provides unique technologies and quality services to its customers, ranging from formulation and product development to commercial manufacturing. Kindeva focuses on complex drug programs, and its current offering spans inhalation drug delivery, transdermal drug delivery, microstructured transdermal systems (microsystems), and connected drug delivery. Kindeva employs approximately 900 people at six facilities worldwide. Formerly 3M Drug Delivery Systems, Kindeva is built on decades of industry leadership and innovation. Kindeva launched as an independent company in 2020.  For more information, visit www.kindevadd.com.
Pfizer CentreOne® is a global CDMO embedded within Pfizer and a leading supplier of specialty APIs. Our global manufacturing network includes more than 35 sites across six continents. Backed by Pfizer resources, we deliver technical expertise, global regulatory support and long-term supply. For more than 40 years, we've been guiding complex compounds securely and efficiently from development through commercial manufacture.
Working together with our customers, we combine our knowledge with open dialogue to solve challenges. Intelligent collaboration with Pfizer CentreOne. For more information, visit www.pfizercentreone.com.

Piramal Pharma Solutions is a Contract Development and Manufacturing Organization (CDMO), offering the end-to-end services required to bring a drug into the marketplace quickly and safely. We offer Pharmaceutical Development and Manufacturing solutions through collaborative partnership models, and we work with our customers throughout the drug life cycle to ensure quality and unparalleled customer service. At Piramal Pharma Solutions, we have carefully created a vast network of Development and Manufacturing facilities located in North America, Europe and Asia that offer all services necessary during a drug's life cycle, from Drug Discovery & Development to Commercial Manufacturing of off-patent Active Pharmaceutical Ingredients (APIs) and Finished Dosage Forms (FDFs). Our capability as an integrated service provider and our experience with various technologies enables us to serve both Innovator and Generic companies worldwide.

Thermo Fisher Scientific provides industry-leading pharma services solutions for drug development, clinical trial logistics and commercial manufacturing to customers through our Patheon brand. With more than 65 locations around the world, we provide integrated, end-to-end capabilities across all phases of development, including API, biologics, viral vectors, cGMP plasmids, formulation, clinical trials solutions, logistics services and commercial manufacturing and packaging. Built on a reputation for scientific and technical excellence, we provide pharma and biotech companies of all sizes instant access to a global network of facilities and experts across the Americas, Europe, Asia and Australia. We offer integrated drug development and clinical services tailored to fit your drug development journey through our Quick to Care™ program. Our Quick to Clinic™ programs for large and small molecules help you balance speed and risk during early development so you can file your IND quickly and successfully. Digital innovations such as our mysupply Platform and Pharma 4.0 enablement offer real-time data and a streamlined experience. Together with our customers, we're rapidly turning pharmaceutical possibilities into realities.
GENERAL MEMBERS

Ajinomoto Bio•Pharma Services is a fully integrated CDMO providing comprehensive process development services, cGMP manufacturing and drug product fill finish services of small molecule and biologic APIs and intermediates. Ajinomoto Bio-Pharma Services offers a broad range of innovative platforms and capabilities to rapidly scale from clinical and pilot programs to commercial quantities, including: Corynex technologies, oglionucleotide synthesis, antibody drug conjugations (ADC), high potency APIs (HPAPI), continuous flow manufacturing and more.

AAIPharma Services Corp. and Cambridge Major Laboratories, Inc. have joined to form Alcami, a world-class supplier of comprehensive pharmaceutical development and manufacturing services. With seven sites across the globe, our combined capabilities include API development and manufacturing, solid state chemistry, formulation development, analytical development and testing services, clinical and commercial finished dosage form manufacturing (oral solid dose and parenteral), packaging, and stability services.
ApiJect Systems Corp. is a medical technology company that is revolutionizing how the world manufactures and delivers injectable medicines and vaccines. The ApiJect technology platform brings together simple, interconnectable components to create scalable drug delivery devices for U.S. and global markets. At the center of these devices is the aseptic and cost-effective Blow-Fill-Seal (BFS) fill-finish process. And, by using a modular manufacturing approach, these devices can be produced in clinical- or commercial-scale by ApiJect or the drug manufacturer. Our first device, the ApiJect Prefilled Injector, allows a healthcare professional to twist a pen needle-style hub onto a BFS container – creating a simple, scalable prefilled syringe. The Prefilled Injector has been submitted for FDA review and has not been approved by regulatory authorities.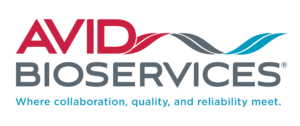 Avid Bioservices (NASDAQ: CDMO), an S&P SmallCap 600 company, is a dedicated contract development and manufacturing organization (CDMO) focused on development and CGMP manufacturing of biologics. The company provides a comprehensive range of process development, CGMP clinical and commercial manufacturing services for the biotechnology and biopharmaceutical industries. With 29 years of experience producing monoclonal antibodies and recombinant proteins, Avid's services include CGMP clinical and commercial drug substance manufacturing, bulk packaging, release and stability testing and regulatory submissions support. For early-stage programs the company provides a variety of process development activities, including upstream and downstream development and optimization, analytical methods development, testing and characterization. The scope of our services ranges from standalone process development projects to full development and manufacturing programs through commercialization.

BioMedica is your CDMO partner for in-vitro diagnostic and biopharmaceutical product development. Expanding on our core competencies in thrombosis and haemostasis, we combine our operational expertise in formulation, blending, dispensing, lyophilization with over twenty years of experience in submitting for and obtaining regulatory approvals to collaborate internationally with technology development companies and healthcare stakeholders to develop and manufacture customized reagents and diagnostic solutions. Our focus is on providing custom, affordable diagnostic solutions in the global, human and animal health arenas. Working hard to lower costs and reduce and mitigate risks to all stakeholders, BioMedica develops the tools needed for research, education and In-Vitro Diagnostics. With products and technologies in over 70 countries, BioMedica brings innovation, quality, and affordable diagnostic solutions to an ever-growing group of international partners focused on helping to improve patient outcomes. Helping people live better lives – it's not only our vision, it's what we do.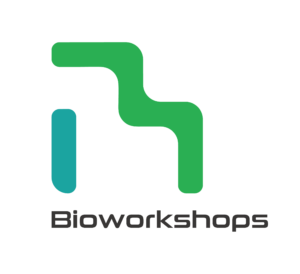 Bioworkshops is a full-service CDMO focused on antibody products. We take candidate molecules from DNA sequence through to GMP drug product, meeting requirements of the major Regulatory Authorities, and we do it quickly. Our services feature cell line development, process development and scale-up to 2,000L, product formulation, analytical method development, process characterization and process validation, and GMP production of drug substance and drug product. We operate four GMP cell culture suites with total capacity of 14,000L and three aseptic drug product filling lines for liquid in vials, lyophilized products, and prefilled syringes or cartridges up to 100,000 units per batch.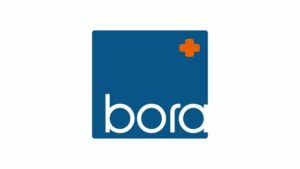 Bora Pharmaceuticals is a premier international CGMP CDMO specializing in complex oral solid dosage (tablet & capsules), liquids (solutions, suspensions, & nasal sprays) and semi-solids (creams & gels) pharmaceutical products for late-phase Clinical through Commercial manufacturing and packaging.  Bora owns and operates three state-of-the-art CGMP manufacturing facilities in Taiwan and Canada built to the highest international standards for manufacturing, packaging, R&D, and analytical testing.  Bora's TAA-compliant manufacturing sites deliver products to over 100 markets worldwide including the US, Canada, EU, Southeast Asia, Middle East, and South and Central Americas.

CMIC CMO USA ("CCU") is a part of the CMIC Holdings group, a pioneer and leading CRO company in Japan providing comprehensive support services to pharmaceutical companies throughout their whole value chain, including development, manufacturing, sales and marketing: a pharmaceutical value creator.  For over 10 years, CCU has provided fully integrated contract development, manufacturing, and analytical testing solutions of oral solid dosage forms, from early drug development through clinical and commercial manufacturing.  With strong expertise in all fluid bed technologies, CCU can provide solutions to even the most challenging solid dose formulations. Together with the seamless collaboration with our CDMO division in Japan and Korea, CCU is uniquely positioned to serve as the pharmaceutical industry's preferred strategic partner.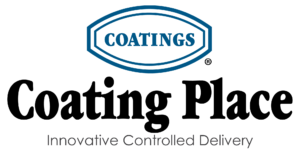 Coating Place, founded in 1976, has over 40 years of experience in the CDMO industry. The company has advanced the design of their Wurster coating units by developing proprietary fluidization plates and nozzles. This technology, along with the feasibility and product development services, enables Coating Place to provide customers with the highest quality services available in the Wurster fluid bed coating industry. In addition to Wurster coating abilities, Coating Place is also capable of many other support services for research and commercial manufacturing. This includes services such as granulation, extrusion/spheronization, ball milling, tableting and capsules filing. Our capabilities are flexible enough to coat small batches of roughly 10g up to 800kg. Coating Place combines experience and expertise in engineering, development and manufacturing to offer efficiency in the movement of a project from the small-scale development phase to commercial manufacturing.

Cytovance® Biologics is a biopharmaceutical contract manufacturing company specializing in the production of therapeutic proteins and antibodies from both mammalian cell culture and microbial fermentation. In addition to its cGMP manufacturing services, the company offers process development, cGMP cell banking and support services from its Oklahoma City state-of-the-art facilities.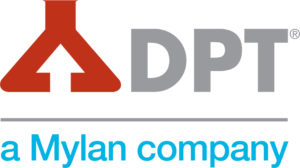 DPT, a Viatris company, is a leading contract development and manufacturing organization specializing in semi-solid and liquid dosage forms. Working in close consultation with clients, our experts streamline development from pre-formulation through commercialization. With an 80-year legacy of excellence, unmatched technical expertise and fully integrated drug development and manufacturing services, DPT delivers proof in every product.

Element Materials Technology Life Sciences is a global, full-service contract development and manufacturing organization (CDMO), providing comprehensive, end-to-end support for the entire product development lifecycle, from discovery to small-scale manufacturing and post-approval. As true collaborators and innovators, we are fully invested in helping our customers achieve their goals. Element's broad range of service offerings have been designed for flexibility, responsiveness, and speed, enabling us to meet the unique needs of our customer's drugs and therapeutics and deliver the safest, most efficacious large and small molecule therapies on their timelines. With wrap-around services including discovery, active pharmaceutical ingredient (API) development and manufacturing, characterization of raw materials, formulation development, comprehensive chemistry, manufacturing and controls (CMC) support including analytical testing, method development and validation, pre-clinical supply and small-batch manufacturing, cGMP batch manufacturing and release, environmental monitoring and cleaning validation, and stability storage and testing, Element is the trusted CDMO partner for leading biopharmaceutical organizations.

Experic, a contract development and manufacturing organization (CDMO) and pharmaceutical supply services company, supports every phase of a product's life cycle from conception to clinical and commercial scale, across a range of dosing and packaging formats, including tablets, capsules, and low dose dry powder inhalation. From our state-of-the-art, Class A cGMP facility, we manage global delivery of the highest quality products, even for expedited projects, while providing unparalleled knowledge, expertise, and customer service. Learn more about our manufacturing, clinical supply, and analytical services at expericservices.com.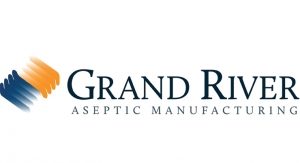 Grand River Aseptic Manufacturing (GRAM) is a full-service parenteral contract manufacturer, approved by the FDA for aseptic manufacturing, with and without terminal sterilization. We are located in two facilities in downtown Grand Rapids, Michigan. Thanks to our highly skilled, experienced people and a state-of-the-art cleanroom, we are able to take projects from pre-clinical trials through successful commercialism. At GRAM, we treat every client project, regardless of volume or complexity, as if it were our own.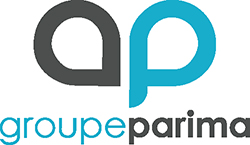 Groupe PARIMA is an integrated Contract Development and Manufacturing Organization (CDMO) specialized in the development and manufacturing of non-sterile liquid, suspension, semi-solid and spray drug products. We have over 20 years expertise in supporting the full life-cycle of drug products, from initial formulation development to manufacturing of clinical lots and then full commercial scale manufacturing. With presence in 27 countries, we operate on a global scale. In our US-FDA and Health Canada inspected facility, we currently develop and manufacture drug products (prescription and OTC) for the US and Canadian markets, in addition to the European, Asian, Latin and South American markets. We can serve as your gateway to overseas markets.

At Hikma we help put better health within reach, every day. By creating high-quality medicines and making them accessible to the people who need them, we help to shape a healthier world that enriches all our communities. We help deliver this by living our culture, delivering our strategy, and acting responsibly. We are a trusted, reliable partner and dependable source of over 670 (as of 31 December 2021) high-quality generic, specialty and branded pharmaceutical products that hospitals, physicians and pharmacists need to treat their patients across North America, MENA and Europe. We have 32 manufacturing facilities, 7 R&D centres and 8,700+ employees worldwide.
Innovators lean on us for high-quality manufacturing. As a trusted partner and dependable source of high-quality medicines, our Hikma team is always in reach when our partners need us. With our expert all-encompassing manufacturing capabilities across a range of dosage forms, excellent quality track-record and best-in-class facilities, you can rely on us to make your medicines like they are our very own. Let us be your partner. Because for us, it's not just business, it's personal.
As the global leader in manufacturing and supplying sodium hyaluronate (NaHy), Lifecore Biomedical has helped more than 90 million patients benefit from our certified pharmaceutical grade NaHy. We are using our expertise in handling highly viscous solutions to expand our contract development and commercial manufacturing services to solve complex drug development challenges. Lifecore Biomedical, Inc. is a wholly owned subsidiary of Landec Corporation (Nasdaq: LNDC). We are fully committed to the quality and service that ensures our products meet the highest standards set by the United States Food and Drug Administration, the European Community and other international agencies. We operate two facilities that are ISO 13485 and GMP certified, international symbols of quality system assurance and compliance.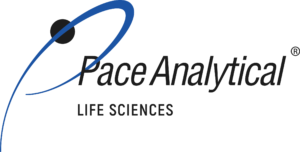 Pace Analytical Life Sciences delivers CDMO / CRO services, from 7 sites, working alongside Pharma & Biopharma innovators to advance new therapies to market. Pace's teams have proven expertise with small molecules, biologics (such as proteins, peptides, antibodies, antibody drug conjugates) and gene therapies (such as RNA and DNA oligos). Their drug development services advance candidates from early pre-formulation and tox studies to an IND filing and on through the clinical phases, and their commercialization and manufacturing support comes from our FDA-registered laboratories that provide full chemistry, microbiology, and specialty laboratory support.
When your team needs additional support, Pace's scientists are ready. Pace Analytical Life Sciences provides professional staffing, laboratory equipment services, facility qualification and monitoring, and regulatory services. They are often invited to work side-by-side with their partners at their facilities, as integrated members of their teams. When on site, Pace offers cleanroom certifications, facility monitoring, equipment monitoring, equipment service contracts and laboratory relocations.

Founded in 1991, Particle Sciences has established itself as a leading contract development and manufacturing organization (CDMO). Staffed by experienced industry experts we offer drug product formulation and a comprehensive suite of supporting services including analytic, bioanalytic, physical characterization and manufacturing. A variety of technologies and the ability to deal with poorly soluble and highly potent compounds under GxPs in both sterile and non-sterile environments distinguishes Particle Sciences from others. Our goal is to design and produce the most effective drug products for our clients. From the beginning, we have been leading the way with commercial innovations, scaling our first nano-particle back in 1994 to over 500,000kg per year. Today our clients include over half of the leading pharmaceutical and biotech companies, governments, foundations, universities, hospitals and privately-backed start-ups.
PCI is an integrated full-service provider and a trusted partner of many leading pharmaceutical companies globally; we offer unparalleled expertise and experience in taking compounds from the earliest stages of development through to commercial launch, delivering speed to market and commercial success for our customers. Core services include: Analytical services, formulation development, clinical trial services, commercial manufacturing and packaging, QP services, supply chain management, storage and distribution. Customers may choose to use us as a complete development partner and benefit from our full range of services or choose any of our core services as a stand-alone offering.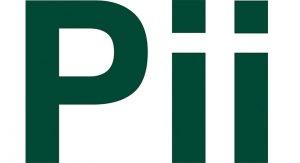 Pharmaceutics International, Inc. (Pii) is a premier Contract Development and Manufacturing Organization (CDMO), offering unparalleled scientific insight and depth of product knowledge, while supplying high quality dosage forms that enhance the lives of patients worldwide. Founded in 1994, Pii has grown from 12 employees to over 300 scientists and support staff and over 360,000 square feet of space in the U.S. Pii's cGMP facilities are state-of-the-art and contain over 70 manufacturing rooms as well as containment suites for handling high potency compounds and hormones, dedicated manufacturing suites for soft gels and injectables, a formulation development center, and analytical laboratories. Pii provides customized and flexible solutions, across several dosage forms and has experience with a broad range of compounds. For twenty-five years Pii has been supporting its pharmaceutical partners (from virtual to multinational) with extensive technical capabilities, know-how, and the highest level of customer service. With more than 400 development programs completed, Pii's scientific team has extensive experience working with drug substances representing a range of physicochemical characteristics (and challenges). Our specialized capabilities, multi-product facilities and knowledge-base, allow us to work with potent compounds and hormones, develop complex dosage forms, and support varied manufacturing processes.

Renaissance is a contract development and manufacturing organization (CDMO) focused on nasal and sterile injectable dosage forms. Our state of the art facility offers clinical to commercial scale manufacturing capabilities and also has full service nasal spray characterization, analytical, and micro labs. With over 20 years of expertise, Renaissance has become a leading CDMO for unit dose, bi-dose, and multidose nasal spray products in both sterile and non-sterile formats. Our other capabilities include development and manufacturing of sterile injectables packaged in vials (2-100mL). From early-stage development through final production, Renaissance has the expertise and resources you need for success.
Selkirk Pharma is constructing a 115,000 sq. ft. contract manufacturing facility in Spokane, WA that will specialize in the aseptic fill and finish of vials and syringes. Our mission is to be the most reliable manufacturer of injectable drug product — delivering the highest quality and most cost-effective aseptic manufacturing services available — on time, in full and without errors. Our facility utilizes state of the art isolator filling systems and electronic batch record technology. New capacity will be available in 2022.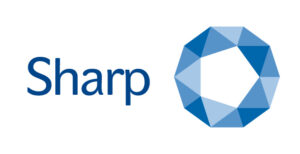 Sharp, part of UDG healthcare, is a global leader in clinical supply chain services and contract pharmaceutical packaging. Offering solutions and support to pharma and biotech clients from phase I trials all the way through to commercialization and rapid launch. The organization has state-of-the-art facilities in the United States, United Kingdom, Belgium and the Netherlands and over 32 clinical depots globally, covering every region of the world. Through our partnership with Berkshire Sterile Manufacturing we also offer specialist isolator-based filling of vials, syringes, cartridges and containers, as well as lyophilization and terminal sterilization. Our full complement of integrated services includes: analytical, formulation development, clinical manufacturing & packaging, clinical IRT, blister packaging, bottling, secondary assembly and labelling of injectable presentations, compliance packaging, as well as storage and distribution. Sharp also offers Qualified Person (QP) services for UK and European distribution.
For more information on Sharp and its solutions, visit www.sharpservices.com or follow us on LinkedIn and Twitter.

Singota Solutions is a Contract Development and Manufacturing Organization focused on getting products to patients faster by being agile, accountable, and transparent. Our aseptic manufacturing service features a completely gloveless, robotic workcell which provides a highly repeatable and precisely controlled process for filling injectable products into vial, syringe, and cartridge formats. This enhances our ability to manufacture smaller batch sizes and minimize line loss. We also provide customized solutions for formulation development, supply chain & materials management, analytical testing, and labeling & kitting services.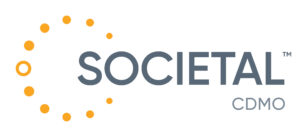 Societal CDMO® is a contract development and manufacturing organization (CDMO) with capabilities from early feasibility to commercial manufacturing. Societal provides end-to-end regulatory support, clinical and commercial manufacturing, and packaging and logistics services to the global pharmaceutical market with expertise in solving complex manufacturing problems for oral solid dosage forms. Additionally, Societal has experience handling DEA-controlled substances and developing and manufacturing modified release oral solid dosage forms. Societal has the expertise to deliver on our clients' pharmaceutical development and manufacturing projects, regardless of complexity level. We do all of this in our best-in-class facilities, totaling 120,000 square feet, in Gainesville, GA.

Sovereign Pharmaceuticals, LLC, is a privately owned and operated, full-service, contract developer and manufacturer established in 1990. Sovereign is centrally located in Fort Worth, Texas, and occupies a 54,000 ft2 cGMP production facility and a 14,500 square foot cGMP R&D/QC facility. Sovereign specializes in developing and manufacturing oral tablets, oral capsules, oral and topical solutions, and oral suspensions. Sovereign's committed team of employees excels in cGMP compliance and is focused on customer service by delivering high quality products at a competitive price in a timely manner.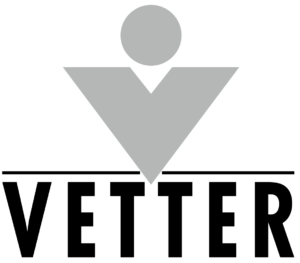 Headquartered in Ravensburg, Germany, Vetter is a family-owned, global leading contract development and manufacturing organization (CDMO) with production facilities in Germany and the United States. Currently employing 5,000 individuals worldwide, the company has long-term experience in supporting biotechnology and pharmaceutical customers both large and small. Vetter services range from early stage development support including clinical manufacturing, to commercial supply and numerous packaging solutions for vials, syringes and cartridges. As a leading solution provider, Vetter appreciates its responsibility to support the needs of its customers by developing devices that contribute to increased patient safety, convenience, and enhanced compliance. Great importance is also given to social responsibility including environmental protection and sustainability. Learn more about Vetter at www.vetter-pharma.com.

With a legacy as a premiere aseptic blow-fill-seal technology company, Woodstock Sterile Solutions is a leading global provider of best-in-class sterile development and manufacturing solutions. We are focused on improving patient care by providing our partners the best solutions to their development and commercial needs. As a full-service CDMO, we have a multi-decade track record in successfully developing early-stage molecules through commercial production, meeting global regulatory requirements. Our expertise and commitment to innovation allow us to reduce development times and efficiently bring products to market. At Woodstock Sterile Solutions, we see a patient, family member or friend in every product we make.  Our goal is to be the best development partner in the industry, delivering life-enhancing molecules from concept to patient.