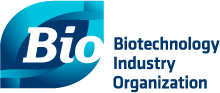 PBOA will be in attendance at BIO on June 7 and 8, but not exhibiting. Call or e-mail to set up an appointment.
The following PBOA members will be exhibiting at BIO:
Alcami – Booth 5468
Catalent Pharma Solutions – Booth 5544
Cook Pharmica – Booth 5761
Jubilant HollisterStier – Booth 5753
Patheon – Booth 5444
Pfizer CentreOne – Booth 7509
Piramal Pharma Solutions – Booth 5338
Therapure Biomanufacturing – Booth 5638
PBOA will also host a panel on June 8 at the BioProcess International BPI Theater, featuring panelists from Catalent Biologics, Cook Pharmica, Pfizer CentreOne, and Therapure Biomanufacturing.