The Pharma & Biopharma Outsourcing Association (PBOA) today announced that Catalent Pharma Solutions has joined the PBOA as a Sustaining Member. Cornell Stamoran, Vice President, Corporate Strategy & Government Affairs at Catalent and Board Member at Catalent Applied Drug Delivery Institute, has been elected to the PBOA's Board of Trustees, effective immediately.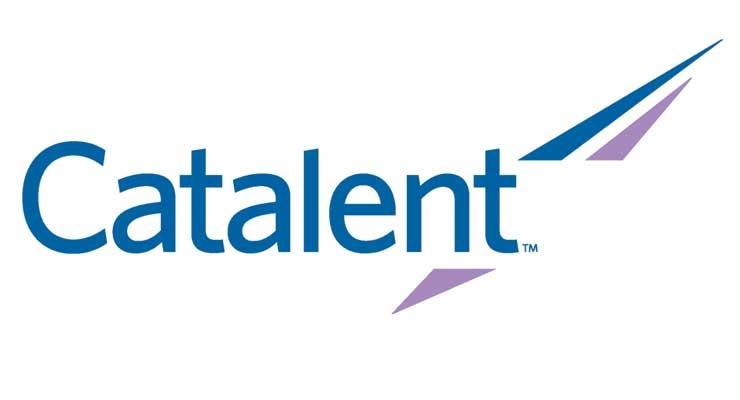 "Catalent Pharma Solutions is one of the world's largest development and supply partners in the global pharmaceutical industry and we're delighted to bring them into the Pharma & Biopharma Outsourcing Association," said Gil Roth, President of the PBOA. "Cornell Stamoran's extensive experience and strategic focus will be of great value to our Board as we advance our membership's legislative, regulatory and business interests."
Mr. Stamoran remarked, "The outsourcing of drug product manufacturing has expanded significantly since I came to the advanced delivery technologies side of the industry in 1992. Today, outsourcing serves a critical role in ensuring consistent supply of prescription, OTC and consumer health products to our customers, and ultimately to patients. As a result, it is more important than ever for us to advocate for our interests, both legislative and regulatory. I'm pleased to represent Catalent, and to work to advance the Association's goals."
"I am very pleased to have Cornell join the Board," added Peter T. Bigelow, Chairman of the Board at PBOA. "He brings a wealth of experience from his years in the pharmaceutical industry and will help the PBOA set and achieve its strategic goals."
Cornell Stamoran serves as Vice President, Corporate Strategy & Government Affairs at Catalent, Inc. Mr. Stamoran leads Catalent's strategic planning and market intelligence efforts, as well as supporting its government affairs, investor relations, global M&A and technology innovation and acquisition activities. He also serves as a founding Director of Catalent's Applied Drug Delivery Institute.
Mr. Stamoran has spent more than 25 years engaged with the health care industry, including 23 years in advanced drug and biologic delivery and outsourcing. He currently serves on the Editorial Advisory Board of Drug Development and Delivery magazine, on several industry conference advisory teams, and on the steering committee for the Healthcare Institute of New Jersey (HINJ).
About the PBOA
The Pharma & Biopharma Outsourcing Association is a nonprofit trade association dedicated to advancing the regulatory, legislative and general business interests of Contract Manufacturing Organizations (CMOs) and Contract Development and Manufacturing Organizations (CDMOs). PBOA members provide the services that help the pharma and biopharma industry develop and manufacture drugs, biologics, vaccines, and other treatments safely and cost effectively. The association's Founding Members include Afton Scientific, Coldstream Laboratories, Cook Pharmica, Halo Pharma, Hospira One 2 One™, Jubilant HollisterStier, Metrics Contract Services, Patheon, Therapure Biopharma and WellSpring Pharma Services. For more information about the PBOA, its members, and its mission, please visit www.pharma-bio.org.
About Catalent
Catalent is the leading global provider of advanced delivery technologies and development solutions for drugs, biologics and consumer health products. With over 80 years serving the industry, Catalent has proven expertise in bringing more customer products to market faster, enhancing product performance and ensuring reliable clinical and commercial product supply. Catalent employs approximately 8,500 people, including over 1,000 scientists, at 30 facilities across 5 continents and in fiscal 2014 generated more than $1.8 billion in annual revenue. Catalent is headquartered in Somerset, NJ. For more information, visit www.catalent.com.
Catalent Applied Drug Delivery Institute
Catalent's Applied Drug Delivery Institute was founded to serve as a link between industry and academia, advance education and training in drug delivery in academia and the industry, accelerate adoption of applied drug delivery technologies to develop better treatments and foster industry collaboration on major issues pertaining to drug development, formulation and delivery. It is pursuing a multi-tiered approach of research, strategic counsel, and educational programs to advance the adoption of emerging technologies. For more information, visit www.drugdeliveryinstitute.com.