By Jim Miller
Note: This guest post by Jim Miller previously appeared in the PharmSource blog.

Pfizer's announcement that it will acquire Hospira sent a ripple through the pharmaceutical industry, but a wave through the CMO industry. At a time when the injectables pipeline is expanding thanks to biologics and oncology candidates, a significant change in One2One's involvement in the injectables CMO market could cause a substantial shortfall in the CMO industry's ability to meet expected demand.
While it is too soon to gauge the ultimate impact of the acquisition on the injectable CMO market situation, we can make some initial assessment of what the acquisition might mean.
Hospira One2One is one of the largest and most significant contract manufacturers of injectable products, with a substantial amount of filling and lyophilization capacity. Hospira does not break out One2One's results, but PharmSource estimates that it accounts for about 5% of corporate revenues and as much as 10% of corporate operating profits. Capacity information isn't disclosed, and the contract products share capacity with Hospira's own products, but we estimate that One2One is filling 50-75 million units per year, mostly vials including lyophilized vials.
The PharmSource STRATEGIC ADVANTAGE database identifies 50 products for which One2One has been named as the dose manufacturer at one time or another (it may no longer be the manufacturer for some of those products), including 7 NDA approvals since 2004. One2One's website notes that the business has manufactured 15 commercial biologics products and 11 cytotoxic products.
Despite its significance to the total enterprise and the CMO industry, Hospira executives publicly have been non-committal about the One2One business. In response to my question at the JP Morgan Healthcare Conference about the outlook for the One2One business, the company's CFO said "It's been fairly flat. It's always a dicey thing because we get good profit margins there. However, when those things come up we always have to balance them against our more commercial business." The CFO did say that most of the contract manufacturing business is done out of the McPherson facility, which he noted is undergoing a major expansion.
Hospira's growth strategy is firmly focused on its proprietary products business, especially generic injectables, which account for 80% of its revenues, and biosimilars. It filed applications for over 250 new products in 2014, with plans to double the number of applications by 2018. To deliver those products the company has invested heavily in manufacturing capacity, including a new 1 million sq. ft. facility in Vizag, India with capacity to produce 500 million units annually, the acquisition of beta-lactam manufacturing operations in India, and the upgrading and expansion of existing facilities. At the JP Morgan Conference the CFO indicated that the company had plenty of capacity to support its growth strategy.
So while Hospira executives haven't been looking to One2One as a strategic growth driver, it would likely have continued as an active participant in the injectables CMO market under an independent Hospira. Is that likely to change under Pfizer?
Pfizer has its own contract manufacturing arm, Pfizer CentreSource, which sells excess manufacturing capacity available around the Pfizer manufacturing network. In recent years, it has focused on selling capacity for high potency solid dose products and microbial fermentation. CentreSource has not been actively promoting injectables capability, because Pfizer needs most of its internal capacity for its own products. Nevertheless, Pfizer understands and appreciates the CMO business, and has the infrastructure to support it.
The prevailing view among pharma industry analysts is that the acquisition of Hospira is meant to bolster the revenues and profits of Pfizer's established products business in expectation of spinning it off or selling it in the near future. An analysis by EvaluatePharma shows that the Pfizer established products unit is facing serious revenue and profit declines in the next four years as a result of generic competition and that Hospira revenues plus projected $800 million in cost savings will make the business much more attractive. So the deal is not about acquiring additional injectable manufacturing capacity.
Our initial conclusion is that the acquisition of Hospira by Pfizer will not change the trajectory of One2One's involvement in the CMO industry, i.e., internal requirements may make less Hospira capacity available for contract manufacturing services, but it will continue to contribute to overall injectables CMO industry capacity. However there are two significant caveats to that outlook:
Pfizer's hurdles for accepting new contract business, in terms of project size and profitability, could be higher than One2One's, meaning it might accept fewer projects than One2One would have, and push more demand onto other CMOs;
Lyophilization capacity throughout the industry is in tight supply. If Pfizer needs additional capacity for itself and makes less available for contract manufacturing it will make that tight capacity situation even worse.
Both of those scenarios are good for other injectables CMOs, but they could prove to be serious problems for sponsors looking for manufacturing capacity.
For additional analysis of the injectables CMO industry, see these PharmSource reports:
These reports are included at no extra cost for Strategic Advantage clients, and is accessible in the Trend Reports section. Not a subscriber yet? Learn more!
* * *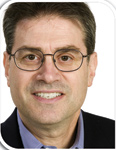 Jim Miller is the founder and president of PharmSource Information Services, Inc. A preeminent expert in bio/pharmaceutical outsourcing, Jim established and presides over the industry's principal resource for serious consumers of information on contract drug development and manufacturing, PharmSource STRATEGIC ADVANTAGE. He is editor and publisher of Bio/Pharmaceutical Outsourcing Report and Emerging Markets Outsourcing Report. He also serves as the chairman of the Pharma & Biopharma Outsourcing Association's Advisory Committee.
This guest post by Jim Miller previously appeared in the PharmSource blog.