DPT Laboratories, a contract development and manufacturing organization (CDMO) specializing in semi-solids and liquids, has implemented a new order execution strategy that will enhance operations at its San Antonio facility.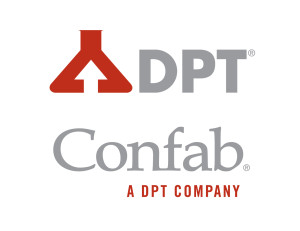 The new strategy entails a realignment and augmentation of resources to support three critical areas at DPT: 1) high-speed bottle production, 2) aerosols/foams filling and packaging, and 3) traditional semi-solids and liquids production. One of three DPT Centers of Excellence, the San Antonio facility was purpose-built to support semi-solid and liquid development and manufacturing solutions. This new strategy represents the next step for the company's existing operational platform.
"We focused on prioritizing the technical expertise and resources we already have, adding new resources where necessary to create more specialized work centers," said Lyle Flom, vice president and general manager of DPT's San Antonio Site Operations. "With these structural changes, our teams will be able to focus their technical expertise to improve operational efficiencies and enhance our already strong quality record at this site. This is an evolution of our Center of Excellence strategy in the semi-solid and liquid space and supports our strategic commitment to continuously improve our manufacturing execution and regulatory/compliance environments."
Current clients can expect to see DPT's continued focus on quality. "A big component of this strategy was centered on preparing for the future," said Flom. "We're focusing on maximizing quality, capacity and resource utilization to add versatility to our offerings, while also driving productivity and efficiency."
About DPT
DPT is a contract development and manufacturing organization (CDMO) helping pharmaceutical companies achieve clinical and commercial success. With four cGMP-compliant facilities in San Antonio, TX, and Lakewood, NJ, DPT applies a Quality by Design (QbD) methodology to investigate your product and discover and deliver the optimal solutions from development through commercialization. We bring vast experience in resolving development and manufacturing challenges in sterile (aseptic) and non-sterile semi-solids and liquids. From drug pre-formulation and formulation, to analytical method development and technology transfers, to production and distribution, DPT is your partner all the way through full-scale worldwide commercialization — visit DPTLabs.com. DPT is a General Member of the Pharma & Biopharma Outsourcing Association.