Groupe PARIMA has appointed Louis-David Cantin as President of the company. Since joining the company in 2013, Mr. Cantin has been instrumental in leading the triple-digit growth of the Product Development business. In his new role, he will bring his 15 years of pharmaceutical R&D and business management experience to complete the transformation of Groupe PARIMA into a word-class integrated pharmaceutical development and manufacturing organization.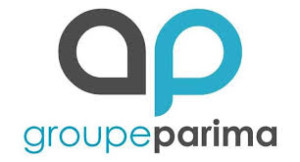 Claude Mongrain, founder of Groupe PARIMA, will remain as CEO of the company. Mr. Mongrain will focus his activities on conducting business development throughout the world, establishing strategic partnerships and evaluating various growth opportunities.
Groupe PARIMA is a Development and Manufacturing Organization (CDMO) specialized in the development and manufacturing of pharmaceutical products as liquids, suspensions, semi-solids and sprays. With licenses from Health Canada and the US-FDA, Groupe PARIMA manufactures and ships products to all five continents. Groupe PARIMA clients range from small startup and virtual companies to global pharmaceutical companies located outside Canada.