SK Capital Partners, a private investment firm focused on the specialty materials, chemicals and healthcare sectors, has made a controlling strategic growth investment in Halo Pharmaceutical. The strategic investment is consistent with SK Capital's sector-focused strategy of investing in niche market leaders with strong brands and technologies and actively supporting management in building thriving businesses with sustainable competitive advantages.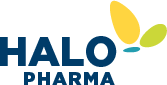 Halo Pharmaceutical is a technology-focused contract manufacturing business with differentiated applications and capabilities in solid, semi-solid and liquid dosage forms, with a particular focus on controlled substances. Halo has long-standing commercial relationships with a number of major pharmaceutical companies and maintains facilities in both the United States and Canada.
Aaron Davenport, a Managing Director of SK Capital, noted, "We are delighted to partner with the current owners, management and employees of Halo Pharmaceutical to support their growth with additional resources and capital. Halo has grown dramatically since its founding in 2008 and we look forward to supporting its continued growth through investments in people, processes, and infrastructure as well as add-on acquisition opportunities to expand their scale and scope. We see the Halo investment as one which will serve as a long-term platform for growth in this attractive sector."
Mohd Asif, Co-Founder of Halo Pharmaceutical, commented, "As continuing owners of a significant share in the business, we are excited to partner with an industry-focused investor who can provide capital and resources to further improve our business and support our growth plans as we build our business. We have had tremendous success to date by treating our clients and our employees as our partners, and this philosophy will continue to drive Halo's growth."
Mr. Asif added, "By having SK Capital as our partner, Halo will have the resources to acquire strategic assets that will increase our dosage forms offerings, formulation technologies, and enable superior customer service as a one-stop source for formulation development through commercialization".
Halo will be the sixth platform company in SK Capital Partners Fund III. The transaction was directly negotiated between the parties without financial advisors. Morgan, Lewis & Bockius LLP acted as legal counsel to SK Capital and McCarter & English represented the owners of Halo Pharmaceutical.
Halo is a Founding Member of the Pharma & Biopharma Outsourcing Association.