The Pharma & Biopharma Outsourcing Association (PBOA), a new non-profit trade association devoted to advancing the interests of CMOs, CDMOs and other service providers, has elected Peter Bigelow to serve as Chairman of the Board of Trustees.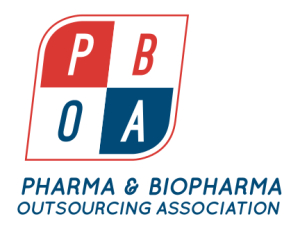 In this role, Peter will work with the Board and with PBOA President Gil Roth to develop the PBOA's agenda, represent the association in its regulatory, legislative and business mission, and serve as liaison between the Board and the member companies. He will serve an initial term of two years, effective immediately.
Peter commented, "The strategic importance of outsourcing partnerships has grown immensely in the pharmaceutical development and manufacturing industry. The PBOA represents a great opportunity for the industry to make progress on key issues. I am very pleased to be a part of this new and exciting organization."
PBOA President Gil Roth added, "I worked with Peter for several years during my time as editor of Contract Pharma magazine. Based on our interactions and his experience working for both CDMOs and pharma/biopharma companies, I believe he'll do a fantastic job as the Chairman of the PBOA."
Peter is the President of xCell Strategic Consulting, a consulting firm to the pharmaceutical industry. He recently served as Interim President of the Qualitest Pharma division of Endo Health Solutions, Inc. Prior to founding xCell, he served as the President of North America Commercial Operations at Patheon and also held the role of CEO.
He previously spent 14 years with Wyeth, where he was responsible for global supply of Wyeth's Consumer Healthcare products. He also held a variety of senior Engineering and Operations roles for the Prescription Drug side of the Wyeth business. Peter also spent 14 years at SmithKline Beecham (now GlaxoSmithKline) before joining Wyeth. His assignments included significant international project work in Europe and the Far East and operations experience with injectable product manufacturing.
The Pharma & Biopharma Outsourcing Association is a non-profit trade association that will help advance the regulatory, legislative and business interests of Contract Manufacturing Organizations and Contract Development and Manufacturing Organizations (CMOs/CDMOs). PBOA members represent large and small molecules, APIs to finished dosage forms, and cover the gamut from single-site to multi-national companies.
The association's Founding Members are Afton Scientific, Coldstream Laboratories, Cook Pharmica, Gallus BioPharmaceuticals, Halo Pharma, Hospira One 2 One™, Jubilant HollisterStier, Metrics Contract Services, Patheon, Inc., Therapure Biomanufacturing, and WellSpring Pharma Services. Initial General Members are AAIPharma Services / Cambridge Major Laboratories, Coating Place, Confab and DPT Labs. The PBOA Advisory Committee is chaired by Jim Miller, President of PharmSource.
For more information about the PBOA, including membership benefits, dues, and resources, visit www.pharma-bio.org or e-mail gil.roth@pharma-bio.org. PBOA representatives will be in attendance at the AAPS 2014 Annual Meeting in San Diego.