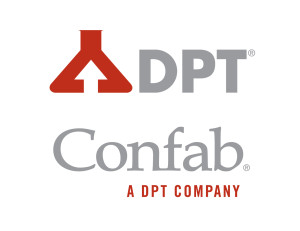 DPT Laboratories, a Contract Development and Manufacturing Organization (CDMO) specializing in semi-solid and liquid dosage forms, has implemented a high-speed bottle-filling center at its San Antonio, TX location.
One of three DPT Centers of Excellence, the San Antonio location is purpose-built for semi-solids and liquids to support comprehensive pharmaceutical manufacturing needs. The new high-speed bottle-filling center provides large-scale production capacity, and maximizes efficiency.
"We're committed to investing in new capabilities and expanding services for our customers," said Lyle Flom, Vice President and General Manager, San Antonio Site Operations for DPT. "The addition of this high-speed filling center supports current demand, provides for future growth and helps DPT maintain its leadership position in semi-solid and liquid manufacturing."
The new line significantly increases the rate of production for finished goods bottle manufacturing — up to 200 units per minute — and creates opportunities for growth in its large scale bulk manufacturing areas. With increased throughput capability, DPT now has the opportunity to provide bright stock supply chain services to clients seeking an external solution to their private label manufacturing needs.
"Our regulatory and customer service track record speaks to our ability to effectively deliver our customer's production needs today. This high-speed filling center will enhance that ability for years to come," said Flom.
As DPT's Center of Excellence for Semi-solids and Liquids, the San Antonio location provides cGMP pilot, clinical and commercial scale manufacturing for prescription and over-the-counter products. It includes a 60,000-square-foot cGMP aerosol manufacturing facility, a 225,000-square-foot raw material dispensing and distribution center and a 150,000-square-foot compounding, fill and finish area.
DPT is a General Member of the Pharma & Biopharma Outsourcing Association. To learn more about the PBOA, visit our Member Benefits page.