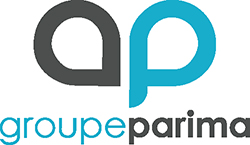 Groupe PARIMA, a Quebec-based CDMO specializing in non-sterile liquid, suspension, semi-solid and spray drug products, has joined the Pharma & Biopharma Outsourcing Association (PBOA), the trade association for CMOs and CDMOs, as a General Member.
Louis-David Cantin, president of Groupe PARIMA, commented, "With the rapid evolution of the pharmaceutical industry, the role of CDMOs has increased in prominence, working in ever-closer partnerships with our clients. Groupe PARIMA is enthusiastically joining PBOA to support the important efforts of the association and to contribute to the development of solutions to meet our collective challenges. We are convinced that this association of industry leaders will continue to work effectively with all stakeholders to find better ways to serve patients by helping to insure a reliable supply of high-quality and affordable medications."
Gil Roth, President of the PBOA, remarked, "I've known the team at Groupe PARIMA for a long time and I'm delighted to bring them into the PBOA. Our association's mission is not only to represent our industry in the regulatory and legislative areas, but also to give CDMOs the opportunity to learn best practices from each other and to grow as a sector. Groupe PARIMA will be a valuable addition to the PBOA, including our Quality Technical Group."
About the PBOA
The Pharma & Biopharma Outsourcing Association is a nonprofit trade association dedicated to advancing the regulatory, legislative and general business interests of Contract Manufacturing Organizations (CMOs) and Contract Development and Manufacturing Organizations (CDMOs). PBOA members provide the services that help the pharma and biopharma industry develop and manufacture drugs, biologics, vaccines, and other treatments safely and cost effectively. The association's Sustaining Members include Afton Scientific, Baxter BioPharma Solutions, Catalent, Coldstream Laboratories / Piramal Pharma Solutions, Cook Pharmica, Halo Pharma, Jubilant HollisterStier, Metrics Contract Services, Patheon, Pfizer CentreOne, Therapure Biopharma, 3M Drug Delivery Systems and WellSpring Pharma Services. For more information about the PBOA, its members, and its mission, please visit www.pharma-bio.org.
About Groupe PARIMA
Groupe PARIMA is an integrated Contract Development and Manufacturing Organization (CDMO) specialized in the development and manufacturing of non-sterile liquid, suspension, semi-solid and spray drug products. We have over 20 years expertise in supporting the full life-cycle of drug products, from initial formulation development to manufacturing of clinical lots and then full commercial scale manufacturing. With presence in 27 countries, we operate on a global scale. In our US-FDA and Health Canada inspected facility, we currently develop and manufacture drug products (prescription and OTC) for the US and Canadian markets, in addition to the European, Asian, Latin and South American markets. We can serve as your gateway to overseas markets. For more information, visit www.groupeparima.com