The Pharma & Biopharma Outsourcing Association (PBOA), the trade association for CMOs and CDMOs, recently added several new member companies, as well as a new member on its Board of Trustees.
IDT Biologika and Ei SolutionWorks joined the PBOA as General Members, while 3M Drug Delivery Systems joined as a Sustaining Member of the association. Diego Romeu, Manufacturing and Supply Chain Director at 3M DDS, was also voted to the Board of Trustees, along with Rajan Puri, Director of Business Development at Therapure, and Lee Karras, CEO of Halo Pharmaceutical.
"As we continue our mission to represent the CMO/CDMO industry before FDA, Congress and other stakeholders, it's critical that we increase our membership and provide a true voice for our industry," said Gil Roth, President of the PBOA. "We've been successful in bringing the CMO/CDMO perspective to issues such as GDUFA, Quality Metrics, and serialization, and we're delighted to bring in new member companies and add fresh points of view to our Board of Trustees."
"At 3M, we always want to be ahead of the issues our customers will face so that we're providing the highest quality partnership possible," said Diego Romeu, Manufacturing and Supply Chain Director, 3M Drug Delivery Systems. "Joining the Pharma & Biopharma Outsourcing Association, which shares many of our goals related to quality CMO/CDMO partnerships, is very exciting for us and for the future of pharma."
"Ei LLC is excited to join our colleagues in the pharma outsourcing industry and contribute to the PBOA," said Roger Martin, President Pharma Division, Ei LLC. "The team at Ei feels the issues PBOA is involved with — including GDUFA, general FDA regulation, and the evolving marketplace legislation — is paramount to our growth as an industry. We look forward to participating and contributing to the solutions that will make a difference."
Dr. Ralf Pfirmann, CEO, IDT Biologika, added, "In the global arena of CMO is it important to have an association speaking for companies and institutions, taking care of the important topics in the different areas of this business, arguing with one voice towards the authorities. A unified view of the CMO companies will be helpful in responding to future regulatory demands. As IDT Biologika, we happily joined PBOA to support the important efforts of this organization."
Mr. Romeu, Mr. Karras and Mr. Puri will each serve three-year terms on the PBOA's Board.
About the PBOA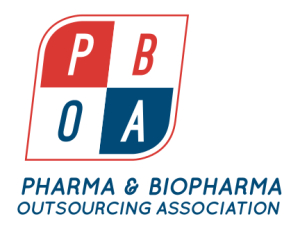 The Pharma & Biopharma Outsourcing Association is a nonprofit trade association dedicated to advancing the regulatory, legislative and general business interests of Contract Manufacturing Organizations (CMOs) and Contract Development and Manufacturing Organizations (CDMOs). PBOA members provide the services that help the pharma and biopharma industry develop and manufacture drugs, biologics, vaccines, and other treatments safely and cost effectively. The association's Sustaining Members include Afton Scientific, Baxter BioPharma Solutions, Coldstream Laboratories / Piramal Pharma Solutions, Cook Pharmica, Halo Pharma, Hospira One 2 One™ (a Pfizer Company), Jubilant HollisterStier, Metrics Contract Services, Patheon, Therapure Biopharma, 3M Drug Delivery Systems and WellSpring Pharma Services. For more information about the PBOA, its members, and its mission, please visit www.pharma-bio.org.
About 3M Drug Delivery Systems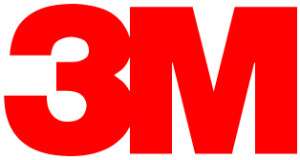 With more than 50 years of global pharmaceutical development and manufacturing services experience, 3M is proud to provide customers with proven inhalation, transdermal, oral and topical manufacturing expertise, while ensuring the highest standards of manufactured product delivery from feasibility to market.
About Ei, a Pharmaceutical SolutionWorks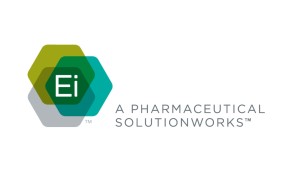 Ei LLC specializes in formulating, developing and manufacturing topical Pharmaceutical and OTC semi-solids, liquids, and powders. From de novo formulation, development, and analytical work including physical characterization, method development and validation, through clinical supply manufacturing and full commercial scale up, Ei works with our customers to quickly advance their topical projects. Ei can provide clinical supplies or commercial runs in all package types and sizes including unit dose, sample sizes, and trade sizes in bottles, jars, pumps, vacuum filled airless pumps, packettes, and even dual-chamber components. Ei focuses on providing perfect product reliably to help customers protect and grow their brand.
About IDT Biologika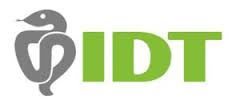 IDT Biologika is an innovative privately-held company with more than 90 years of experience in research, development, manufacture and distribution of biologics for the global protection of human and animal health. With the expertise and capacity to handle large-scale campaign production of human vaccines and biopharmaceuticals, IDT Biologika brings development, testing and regulatory excellence along with state-of-the-art manufacturing lines required to advance projects with the highest level of quality, efficiency and consistency of supply.